Profile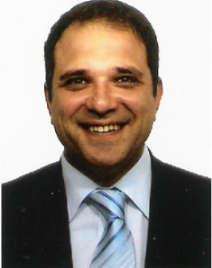 Prof. Michele Colucci
E-mail:
info@colucci.eu
Personal Website:
www.colucci.eu
-
www.erasmusandsport.eu
IEL website:
www.ielaws.com
RDES website:
www.rdes.it
Michele Colucci, Ph.D., LL.M., D.E.S., member of the Bar in Italy, is a civil servant of the European Union, Brussels.
He is member of the
FIFA Dispute Resolution Chamber
and former Member of the
FIFPRO Dispute Committee
and
Court of Arbitration of the European Handball Federation
.
Founder and Honorary President of the Italian Sports Lawyers Association (
Associazione Italiana Avvocati dello Sport
), he created the non-profit organization
Sports Law and Policy Centre
and
Rivista di Diritto ed Economia dello Sport
.
He is the Editor of the
International Encyclopaedia of Sports Law
(
www.ielaws.com
).
Former Assistant Professor (
Ricercatore Confermato
, Tenure Track) at the University of Salerno, he has been lecturing in sports law in several universities and LLM programmes (University of Illinois at Urbana - Champaign (USA), MESGO - UEFA, ISDE - Madrid, SSBM Geneva, SLPC - Rome and Ravello, European College of Parma, Tilburg, Leuven, Naples, CEU Valencia).
He is particularly proud to have conceived and launched the idea of an
Erasmus sports Programme
for amateur athletes before the European Parliament in November 2010:
www.erasmusandsport.eu
He has recently promoted the "Schools in movement" (
link
) in his hometown (Avellino) in Italy and he is determined to bring this programme at European level.
He wrote extensively in the field of Sports Law and he is editor of 8 books on:
Contractual Stability in Football,
Training compensation,
Employment relationship in Sport,
International and Comparative Sports Justice,
FIFA Intermediaries,
Disciplinary Procedures in Football,
International Football Transfers,
Transfers of Football Players.

See here the complete List of Publications.




Research areas


European Sports Law and Policy


International and Comparative Sports Law